Back in The Day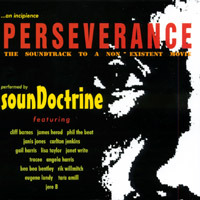 The Project That Started It All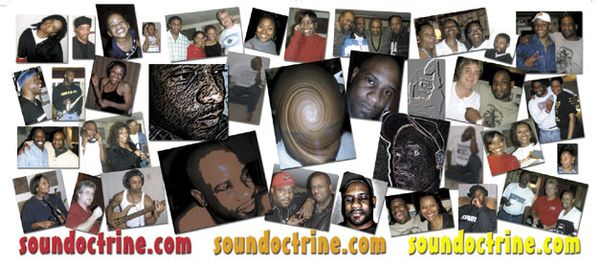 Perseverance: The Inside Cover


F E A T U R E D    P E R F O R M E R S
 
 
 
 
 
 The First Lady of SounDoctrine
Janis Jones

The Guru


 

Cliff Barnes

 The Propehetess
Janet Write
 

Lisa Taylor

 Phil The Beat
 
 
 
 
 
 

C.J. Jenkins

 Bea Bea Bentley
 

James Herod

 

Tara Amil

 Engineer & Random Guitarist
Rik Willmitch
 
 
 
 
 
 

Tracee

 

Angela Harris

 

Gail Harris never let us photograph her

 

L-R, Jan Jones, Karen Fears, Carla Gipson, Carl Davis, Bo Crosby and a guy in a purple shirt

 Eugene Lundy
 
 The Always Lovely & Always Dependable
Carla Gipson
 We took to Calling Rik Willmitch "Uncle Shlickzterly, Jr" for absolutely No Apparent Reason
He Poured His Heart into this Project
 My three daughters were 16, 3 & 18 mos when I began this work
 April Lampley was the Original Vocalist on "Kolorz"
I wanted her presence on the Final Release
 Bo Crosby's writing and singing is always compelling. We go Waaaay Back
It was a pleasure to have him on "Inside Out"
 Tracking BVocals are L-R: Tara, Jan, Janet & Eugene (front)
James Herod (glasses) just finished his session work and peaked in.
 

The Prophetess intently listening to her last take.

 James Herod was about to lay down the sax track for 
"YoYo" when he threw up the Peace Sign
 
 
 
 
 

Tracee "The Original" lays down her tracks for "Lovinuonly" with precision

 Clowing with Rik & Brad, both without whom this project would have never gotten off the ground.
 

Cliff's contibution to SounDoctrine Music was & is still immeasurable

 

L-R Vocals for "Nohoour" Carla, Bea, Karen, Eugene, Jan & Jan. Tara is in the foreground

 
 
 
 
 Chris puts the signature bass solo on
"Incipience"
 Doin her thang on "Keep Movin" & "Every Knee," Lisa Taylor kept it fun between takes
 

My grandmother Laura can be heard at the beginning of "Incipience" sharing how my grandfather initially stepped to her. God Bless them both!

 My Brother & Friend and in many ways, my mentor,
Gary Jones' has left us a legacy - and a logo - that will out live us all
 
 
 
 
 

This cute photo of my younger two eventually became the first logo for Niayana Recordings and helped sell tons of CDs. Ayana (L) is the newborn heard crying at the beginning of the CD and Nia opens "Nohoour"

 

Mr. Lucky, shown here flanked by PTB & James Herod always made sure we were played on his show every Sunday. He is missed by all who knew and loved him

 

My eldest, always a deep thinker and PH.D student now, was a constant source of inspiration to me during the writing and recording of "Perseverance." She is the 'One Word' Spoken Voice between tracks.

"Under The Shadow" went through many musical changes before these three transformed it again with their powerful interpretation

 
 
 
 

Co-Writing "Bloodline with Jan was a blast. Notice how she couldn't resist holding up the 'two fingers' behind my head...

 Brothers Forever
L-R: Chris Rhodes, Craig Burney, Jere B, Tyrone Williams

Brad Marshall




Another Brother I can Always Call On & Count On

 Cementing a Legacy for SounDoctrine early on were
Art Byrd (L) with his doucmentary, "Road to Perseverance" and Media hero in the Youngstown Community, Ode Aduma, who'd just interviewed us for his TV Show.
A Decade of Recollections
When I was around seven years old, I maintained an obvious and apparent consciousness that my life would revolve around music.
My Mom & Grandmothers frequently told stories of letting 'the record player' babysit me when I was just months old, while they were doing their housework.
They said that as long as the music was playing, they never had any problems with me, I would remain perfectly quiet, listening and they sometimes forget I was there.
Until the Music ceased.

 But I remember distinctly at around age seven or so, to the encouragement of my older cousins, trying to sing & spin like Michael Jackson
(a feat that never measured up) and playing drum beats on Grandma's kitchen chairs and tables with my palms and nuckles, noting the differences between the tones of the surfaces, until Grandad broke down and bought me my first real set (the little Mickey Mouse kits I got for Christmas usually didn't survive the New Year!)

I also remember when I would slit the tops and bottoms of album covers, turn them inside out and glue and/or staple them together and draw my own artwork on the front and back, complete with liner notes, meticulously including figmental writer, production and technical credits.
Hours would pass as I mimicked my favorite stars, imagining myself working alongside of them.

My Stepfather made very sure I was well grounded in the multiplicity of musical genres available back then.
He would always say, "Don't just listen to one form of music! You might be hired to play music you don't personally like, but will be good for you to know and
make some decent money in the process." To prove his point, he made sure our home was alive with all kinds of stuff from Parliament/Funkadelic to Ray Charles to Conway Twitty & Loretta Lynn (yep!) to Motown to Beethoven to The Bee Gees to musicals like 'Hair."

Not only did his exposure warp any sense of focus as to how I would approach writing music, as I've always incorporated various styles in my songs,
but this approach also allowed me the freedom to seek out all kinds of vocalists and musicians once I made the decision to "quit my day job"
and pursue music full time. 

The play by play for each song is well covered in the Original Liner Notes and it is not my intention to repeat myself here, but rather
further the backstory and my own emotions as I processed through the last decade.

Firstly, although I have admitted this many times in various settings, I don't know if I've ever put this in print, but "Perseverance,"
or the making thereof nearly ended my marriage. I guess it's safe to admit this after 17 years of wedded bliss.
I am truly grateful to have bonded with my soul mate, because if Lori was any other woman, she would have been long gone by now.

Clearly, Tejai, my eldest, being in high school at the time, about to graduate and enter college; Nia, only three, in pre-school and 18 month old Ayana, still in our arms and with the high cost of child care, plus the mortgage, utilities, car payments and our other obligations did not provide the best setting for a Husband and Father to lay down his steady income to pursue a dream. Lori had every reason to be upset, angry, despondent and every other emotion
any good wife feels during such a unique abandonment.

Nor did she see this coming.
Earlier in our marriage, due to my entrance into the ministry, I had literally left music to attend Bible College.
I'd felt that THAT season of my life was over and God wanted me to Preach & Teach ONLY and that Music
was something I would do as a hobby, like others who golfed on weekends.
I had convinced Lori of this through my words and actions.
But, seemingly out of the blue, after 9/11 - the passion was stirred up again and was at times insolent that THIS Life of Music is what I should be pursuing.

As a profound credit to her incredible character, personal perseverance, integrity and absolute love for her husband, my Lori never once spit venom at me when,
as she maintained her 9 to 5 and I wrote and recorded, the bills would pile up.
I never once heard "This is because of YOU!" She no doubt felt it, but never said it.

Through my working odd jobs, being financially blessed by others and through the sheer grace of God,
our every bill would be paid and in the end, this album was completed.

I remember the surging synergy that was formed between us novice dreamers as it became apparent that this project would change all of our lives.

It was not just the songs.

It was the freedom to experiment as Rik opened his studio to us and took ownership of all the technical apsects,
stretching his technology far beyond his own knowledge.
It was Jan Jones, Jamie Herod, Janet Write, "Unca CJ" (Carlton Jenkins) thinking long and hard about the interpretation of the lyric and how best to express it.
It was a Lisa Taylor, who barely knew me, or for that matter any of us, yet still choosing to sing her heart out.
And Angela & Gail Harris and Tracee, whose earlier projects with me had not born fruit, still lent their very souls to the success of this one.
It was my friend Brian Marrow, who although not a performer on the project, came through DAILY to add his three & four cents
during the playback to make sure the continuity was intact.

It was Cliff Barnes taking my often infantile expressions & grooves and giving them real depth and character, navigating my twisty turns into powerful progressions.
It was Darryl Alexander, Gary Jones, Morris Rae Hicks and Brad Marshall putting their monies, expertise and advice where their mouths were and made sure this music
hit the streets. It was in the truest form, a labor of love.

A Love that lasted through the making and release of the album and into the public arena, where the songs needed to be tried & proven.
With zero dollars for gas money for myself or to offer anyone else for that matter, these wonderful musicians and singers showed up to perform anyway -
time after time after time - and when someone simply could not make it, we'd improvise. Cliff would immediately turn the tune into an instrumental
or Jan & Angie Jones (her younger sister, who didn't record with us) would, along with Bea Bea Bentley and Janet & Tara (who did) sing the song accapella,
inviting the audience to clap along.
It was True Love for which I am eternally indebted to each one.

That Love culminated into the 2nd CD, "SounDoctrine Live: Alternative Christian Funk on the Loose!!!"

No Record Company A&R showed up to sweep us away. No Managers & Agents, curious though some were, signed us to any exclusive contracts.
Marketing & Promotion meant learning how to build websites from scratch and constantly reading thru Bob Baker's or Jay Conrad Levinson's
latest posts on techniques to market yourself and your music online. So you pray and you pay, hoping and wishing
your efforts would reach Maximum Exposure for enough people to embrace your efforts.

Often you're forced to find other ways to redefine "Maximum Exposure" to remain personally encouraged,
while trying to reconvince your wife, your family (and her family) and also now The Band, 
that you're extremely close to reaching your goals, while the months tick away. While they do, your daughters are growing by leaps and bounds.
Tejai is now a freshman in college, Nia's entering Second Grade and Ayana is in kindergarten.
Lori is still the sole bread winner of the family.

I've been blessed to travel to LA, with PTB & Art Byrd to help promote his documentary "Road to Perseverance" at the Black Hollywood Film Fest and
I meet and network with tons of Actors, Acrtresses, Directors, Producers and fellow Musicians.
I've also travelled to New Jersey to receive Soul Patrol's 'Best New Soul Album' award for "Perseverance" from Bob Davis himself,
where I meet and kindle relationships with some wonderful Artists, Legends and Newcomers alike that continue to this day.

Regionally & Globally, steady, consistent reviews of Perseverance's "Bold, Original Sound" reverberate Off and Online

But pay dirt eludes us.

SounDoctrine, now a fully instrumental jazzfunk sensation engage crowds show after show, city after city. Because of our ability to attract great press,
regional TV appearances broaden our base. Still an overwhelming feeling of "When?" pervades the atmosphere.
Perhaps another recording might be just what we need to draw industry attention.

Endurance is released to overwhelming reviews and we've never sounded better onstage.
Our original moniker of "Alternative Christian Funk" has given way to "Originalternativefunkjazzfusion," but Smooth Jazz is what is dominating mainstream airways
and unless you join the bandwagon, you're either gonna remain stuck at the train station or get kicked to the curb along the way.

Thanks to The Weather Channel and the more prominent online stations, Jim Couchenour's more radio friendly tracks get attention.
The incredibly generous efforts of Bob Baldwin & Keith McKelley, remixing "Smallmouth Bass" garners even more mainstream approval.
However an internal struggle ensues, as I am forced to decide on making SounDoctrine a "cookie cutter" band and continue to compromise our sound, ad infinitim
or take the road less traveled and continue to experiment with the music in our (read: my) hearts.

But how do I deny the real music inside me for more airplay?
Strange Songs, I must agree.
Yet, I really don't compose these songs. They compose me.

Obviously, this narrower road means less income. Less Income obviously means you can't afford to maintain your top players, who soon seek greener pastures.
And who can blame them?

The 2006 Capital Jazz Fest and countless other engagements bring further exposure to the band,
but does not bring with them the Real Cash we hoped they would to keep the train on the tracks.

Less Income also obviously means you really need to seek traditional employment.
A One Income household cannot sustain 2007.
And Lori cannot continue to do this on her own. Nor should she.

Traditional Employment means less time to write, record, promote, practice or accept invitations to perform consistently.
But somehow, you persevere. The Shows limp on.

My Mother leaves earth unexpectedly on April 26th, 2008.
A devastating blow.
I cancel the rest of the year.
I maintain employment. My girls continue to advance in age, education and in the need for me to be a more consistent Husband and Father.
I Do.

SounDoctrine changes shape, size and personnel.
I continue to Write & Record.
Baltimore becomes a second home for us, having expanded our base there since the Capital Jazz Fest, we appear in various configurations,
especially utilizing the talent already there.
As Technology Advances, so does the ability for me to work and promote the group with greater mobility.

By the time Inspire, is in pre-production, I AM SounDoctrine. There IS No Band. Just Musical Friends and Acquaintances I've hired to get through the Gigs.
So, No Photo Shoots This Year, Let's Just Push The Logo.
I've tried to expand my Niayana label to include additional artists,
but I learn some MAJOR lessons that I won't soon repeat.

Back to Square One, Full Circle, totally dependent on the love of my fellow
musicians, artists I've met and networked with over the years and Jerry Thompson, who has provided me full access to his studio.
Each Musician and Singer is Completely Generous, donating their time and talent gratis, recording online and in house.
Each Musician & Singer realizing their contribution to this project resonates through to their own dream.
Each of Us Dreaming of the day where Maximum Exposure will be a Reality for us all.
Each of Us Inspired.

As I reflect, I have been blessed to act both in film and on stage. I've travelled internationally and met & talked to a plethora of "Who's Who"
in this industry and I have learned incredible lessons.
While I cannot admit to being any wealthier than when I began -  and even as I write this,
I am faced with the prospect of re-entering the world of traditional employment yet again,
but I am grateful to have had the opportunity to explore, realize and live an opportunity many may never have.

I have witnessed the rapid changes that occur almost daily in this industry which have made most 'Major Label" artists become indies almost overnight
and have caused most indies to gain a degree of equality and respect in the process. I knew things were "a changin" when I watched my favorite jazz group in the world,
Yellowjackets, after their sterling perfomance at Cleveland's Cain Park tear down their own equipment...not a roadie in sight!

The long slow (and to me, most welcomed) death of Smooth Jazz Radio has caused many to explore music again and like SounDoctrine, consider new terrains
not considered 'commercially viable,' but because of the original cry of their souls, make a deeper, truer noise. It's exciting!

So what does the next 10 hold for me?

Whether entering traditional employment or not, I am never, ever releasing the dream. I know it. My Lori knows it. Our daughters know it and support it.
I continue to be grateful for their encouragement and support.
Because of them, I Persevere & Endure.

SounDoctrine will continue to exist, both in the studio and on stage in as many different configurations necessary to support the music.

This year, I plan to begin production on SounDoctrine's "SOURCE" project. New Thoughts. New Inspiration. Same Dream.
For GOD is the Source of My Dream, My Thoughts and He Inspires to Fulfill His Purpose for My Life.

In closing, I am so extremely grateful for every encounter I have had, every person I have met, each experience that have shaped me
and all of the wonderful Artists, Musicians & Entertainers that I have had the incredible privilege to work with.
Their contribution, no matter how brief or extensive have defined SounDoctrine's music and mission and has helped take it further than I initially imagined.

I wish to thank you also. I have remained mindful that it's You. Your Emails. Your phone calls. Your attending the shows, listening to the interviews
and telling others about SounDoctrine has meant the difference in our going from one project or one city to the next.

Your ever present support continually Inspires me personally and us collectively.
Thank You.


Peace & Blessings!
Jere B